Influenced by the great podcast 'The Edupreneur by The Edupreneur' I've been progressively moving away from the direct to client business model. The very same business model that all freelancers before me have worked towards; the one-to-one business model.
I am now in the process of shifting from this tried and tested one-to-one mindset to new greener pasture, that is the one-to-many mindset which I will do through creating courses.
The Edupreneur
The very first step to becoming an #Edupreneur really is to force ones self into the spotlight.
Click To Tweet
What I mean by that is come away from hiding behind the blog, social media and email and get in front of your network, your prospects put a name & face to what you do.
I'm based in Lima, Peru and most of my prospects and clients are in other countries & timezones so I needed a solution that would allow for me to create a space we could come together and engage. The platform I decided on was Demio – a great web application for running live webinars.
I then set to work planning my webinar strategy.
The Plan
Instead of the run-of-the-mill webinar I wanted to do something different. Far removed from the standard webinar that lasts for 60 to 90 minutes, is peppered with sales pitches and long intro's and lots of waffle in between I decided to trim the fat and create a mini-series of 30 min webinars / workshops themed around one single topic: generating leads on Twitter.
I decided to create a Twitter marketing workshop called "2X Your Twitter Leads in 30 Days (or less)" that would be made up of 4 x 30 minute sessions. I set the dates at Thursday 2nd, 9th, 19th & 23rd Feb @ 16:30pm EST.
Why 16:30 pm EST? Good question! I got this date & time from Buffer, who have a great little app that analyses your Twitter account (and I emphasise your) because any blog posts out there that generalise on the best time to post for you is probably going to throw you off course.
What is critical is know when your fans & followers are online. And for me it seemed Thursday 16:30pm to a good time for my @getleadify account.
The Do
With everything in place I emailed my small but firm subscriber list (currently at 320 small business owners and marketers) and created a series of Twitter posts set to recycle 3 or 4 times a day. I re-wrote my Twitter biography, customised my header and published a pinned Tweet:
2X Your Lead #Growth On #Twitter. Join free #webinar series. Register here 👉 https://t.co/xwoAe5ndeR 👈 Spaces limited! pic.twitter.com/BfmZC5DcBN

— Steve @ Leadify (@getleadify) January 25, 2017
The Results
I'll publish the results from my efforts below as a way of holding myself accountable. From a numbers perspective I'm not exactly overwhelmed but you have to start. Attendees also wrote back to me saying they had taken away something new, something that they can put into practice for their business and that to me that is just about as good as it can get – after all transferring knowledge is what it means to be a teacher.
For the number junkies:
Emails sent 320
Sign ups 12
Tweets published 24
Attendees 5 (full) + 3 (part)
What I've learned from my first steps to becoming an #Edupreneur is that taking action counts. If you wait for perfection, you'll never do it. Go on, dive in!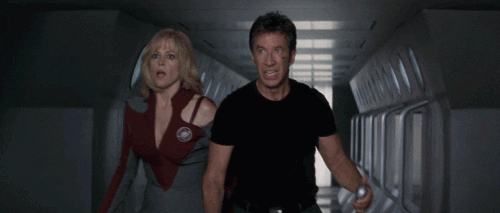 And I am sure, that once you put into practice what I show you in my free workshops, you too will 2x your twitter leads in 30 days or less.
Forwards, always.